Well, that was fast! On January 3, I published an article on Seeking Alpha covering multiple names that I believe are good picks for investors for 2023. My first name in the article and my top holding, Quipt Home Medical (NASDAQ:QIPT), then surprised me after the market closed that same day, announcing the acquisition of Great Elm Healthcare, a division of Great Elm Group (GEG). The stock jumped over 12% on January 4 in reaction to this news. What a way to start the year!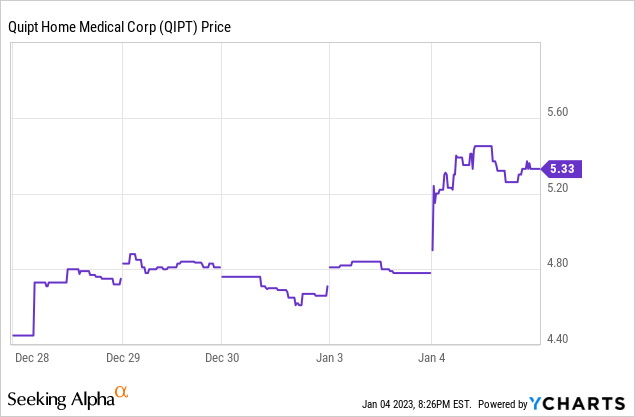 I had been tentatively planning to update investors on QIPT's business progress following their expected earnings call in mid-February. However, after this meaningful acquisition, I believe now is the time for investors to hear about all that is going on at QIPT. Although the stock price suffered early and then lagged to close out 2022 (at least in part due to some of the reasons I have written about in a previous article), the core business is now not only stronger than ever but is gaining even further momentum.
Below, I will discuss key details of QIPT's recent acquisition of GEG's durable medical equipment ("DME") business and will then move to some other important developments with QIPT since my last article on the company. I will not repeat any of the key updates from QIPT's Q422 call that I already highlighted in my January 3 article with a summary of my top picks.
Acquisition of Great Elm Healthcare
Great Elm Healthcare was a division of GEG. GEG is a holding company, of which over 40% is held by insiders. While Great Elm Healthcare was their largest asset, the company really had no experience running a DME business. Of course, QIPT runs one, and does so very well. So, this was "a match made in heaven." But the details get even better, as I will discuss in the sections below.
Before that, let me just cover the basics. For a total of $80M (most via QIPT's credit facility), QIPT is acquiring $60M in annualized revenue and $13M in adjusted EBITDA ("AEBITDA"). In the press release linked above, the company announced they will immediately recognize $2M in synergistic cost savings. In speaking with people familiar with this deal, I believe this $2M in savings will happen "like flipping a switch." In other words, QIPT is not talking about saving $2M after all integration work is finished; they are talking about those cost savings now. I will later highlight areas where QIPT can gain further integration benefits via technology improvements and cross-selling opportunities.
Valuation Multiple For GEG's Business
With QIPT, investors have become accustomed to the company paying valuation multiples for acquired companies in the range of 3-4x AEBITDA. This deal was roughly 6x AEBITDA, although with the immediate $2M positive impact, it was really more like 5.33x AEBITDA. The reason for this higher multiple is because QIPT is essentially inheriting a turnkey business. According to my sources, GEG had already "institutionalized." Therefore, QIPT has trust in GEG's accounting that far exceeds the level of trust they could obtain with smaller acquisitions. In essence, although larger than their previous deals, this deal certainly appears to be less risky.
Just as important, this deal with Great Elm provides benefits to QIPT system-wide that smaller acquisitions would never be able to match. I will discuss those now.
Integration Benefits From GEG
GEG made several key investments into their DME division. One of those was bringing in strong key employees to operate the division. Based on my research, I believe QIPT will retain many of these key employees and may eventually expand their roles as the organization continues its growth trajectory. Ultimately, these types of employees are not easy to find, and so QIPT appreciated that in addition to the revenues and AEBITDA, they were also acquiring solid operators.
In addition to key employees, QIPT found that GEG made various technology and reporting investments that will benefit the entire post-acquisition QIPT organization. My sources are very excited about some of the benefits these investments will bring to QIPT's business. Although QIPT happily acquired some of these investments from GEG, they also bring their own investments and infrastructure to the table that will benefit the acquired GEG business, as well as the larger, post-acquisition company.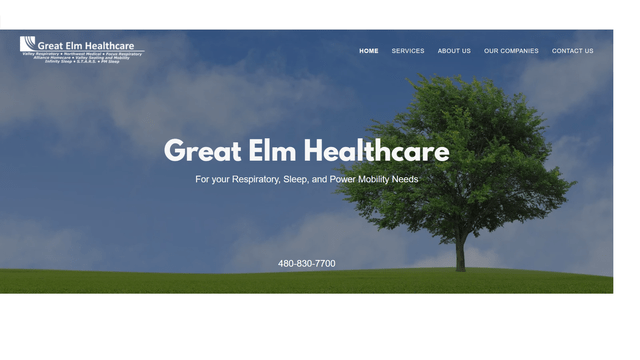 Integration Benefits From QIPT
One of QIPT's proudest accomplishments is the development of its resupply program. In short, the resupply program ensures that customers receive notification when they are eligible for new or additional medical supplies. This is both beneficial to QIPT and to the patient. For example, a patient suffering from sleep apnea wears a mask over their face at night. They, of course, breathe germs into that mask. Over time, the mask becomes worn and dirty. Unfortunately, many patients do not realize their health insurance and/or Medicare will pay for them to obtain a new, clean mask at regular intervals. So, in many circumstances, instead of replacing their mask, the patient will simply continue to wear an unsanitary mask for quite some time. They are simply unaware of the fact that a new mask is a viable option.
Most small DME businesses do not have the infrastructure to set up a technology to conveniently and consistently notify patients of their ability to obtain a new mask, covered by their insurance. Enter QIPT's resupply program. Under QIPT's system, customers are conveniently notified by QIPT when they are eligible for new supplies under their payor plan. This makes it simple for QIPT customers to obtain new, clean supplies, in a consistent and timely manner. It benefits QIPT from the extra revenue and the patient with hygienic supplies.
Although GEG invested in key employees and other technologies, the company had not invested in a resupply program like QIPT's. Consequently, QIPT will be able to integrate this new $60M of revenue into its resupply system, which ultimately will drive more consistent and repeatable revenue that also benefits the patient. Again, the financial benefit from this is not included in the immediate $2M savings referenced in the acquisition press release.
Another benefit QIPT brings to the table is its robust product catalog, larger than Great Elm's. This means that QIPT will have the opportunity to cross-sell its more extensive line of products into GEG's legacy business. Yet again, I want to highlight that this opportunity is not included in the $2M savings noted in the January 3 press release. All of these benefits will be in addition to that $2M, although these additional benefits will be recognized over time and not immediately.
Insurance Contracts
As I have highlighted more extensively in previous articles, a key (arguably, THE key) driver for growth in the DME business is landing insurance contracts. In short, a company like QIPT is much different than a normal, non-medical retail company. QIPT cannot simply set up shop in a new state and start doing business. While a health insurer like Blue Cross Blue Shield ("BCBS") might pay for supplies and services in California, you are required to have a separate contract with BCBS in New York in order to have your products reimbursed there. This is why it was so important, as I wrote earlier, that QIPT earned its first national contract in 2022 with United Healthcare. That contract means that United will now reimburse QIPT in any US state.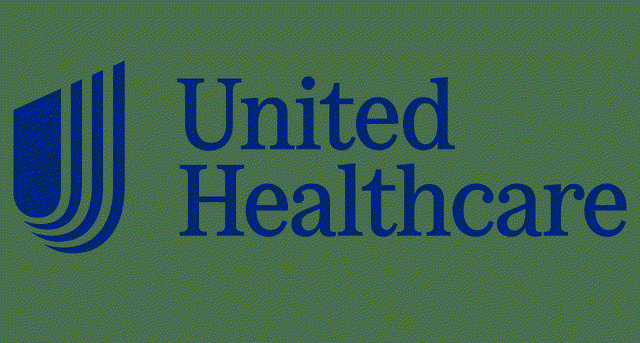 For its part, Great Elm brings with it some important and hard-to-obtain local insurance contracts, according to sources familiar with this deal. QIPT highly values those payor contracts, most especially some that Great Elm brings to QIPT in the Northwest and Southwest US. On the other hand, QIPT's national deal with United Healthcare will open up opportunities with Great Elm's acquired business in the Midwest, which currently is not accepted by United. As with some of the technology investments previously discussed, this insurance situation shows the symbiotic nature of this acquisition.
Just as importantly, however, the acquisition of Great Elm will now assist QIPT in landing additional national insurance contracts. In order to earn these types of deals, healthcare companies need to show scale and geographic diversity. With Great Elm now onboard, QIPT can make a better case to be accepted by other national payors.
Future Acquisitions
Those of us who have followed QIPT for some time wondered why the pace of acquisitions in the back half of 2022 seemed so slow compared to normal. Well, now we know the reason. From what I can gather, QIPT has been working on this deal for over a year, but talks really heated up in the last quarter of 2022. As we can understand, QIPT's acquisition team was 100% focused on finalizing this deal, as well as integrating the earlier 2022 acquisitions.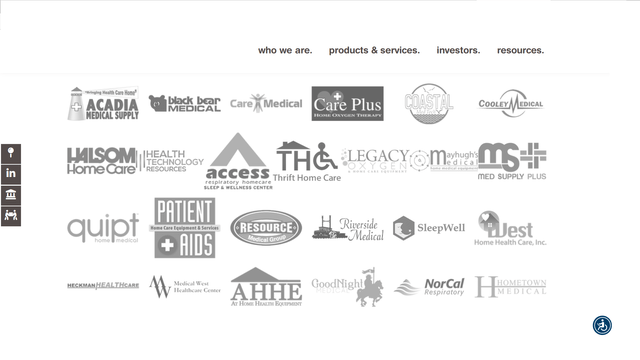 While Great Elm's business obviously needs to be integrated still, QIPT can focus some attention again on their familiar smaller acquisitions. With that in mind, I would expect to see some smaller, tuck-in acquisitions over the next six months. Some of those may even come within geographies that the Great Elm business now opens up to them. In any case, investors can now understand why QIPT's number of acquisitions slowed; and with the many financial benefits from this one acquisition, we can appreciate why QIPT focused so heavily on acquiring GEG's business.
Although the acquisition of Great Elm is obviously the "elephant in the room," I hope investors will not overlook some of the other important tailwinds for QIPT as we enter calendar year 2023 (the company's fiscal Q2).
Adjustments to Reimbursement Rates
As QIPT CEO, Greg Crawford, highlighted on the 4Q22 conference call, Medicare reimbursement rates for QIPT's DME products have increased between 6-9% for 2023 over the rates from 2022. This is a massive tailwind for QIPT. The reason for these increased rates is simple: inflation. Now, unfortunately for QIPT, they experienced the cost of inflation in 2022. Medicare reimbursements are a lagging indicator, so it is only in 2023 that QIPT will begin to be reimbursed for that inflation.
The positive side is that QIPT has seen inflation level out on the cost side of their business; and even amidst that inflation, and with multiple integrations of acquired companies throughout 2022, QIPT was able to maintain nearly 21% AEBITDA margins. We should expect those margins to increase in 2023, in large part due to these rate increases. In fact, on a pre-tax level, these rate increases are essentially dropping straight to the bottom line. How much will that be?
Based on my research, I believe just under 40% of QIPT's pre-Great Elm business is Medicare-related. That means that roughly $60M of QIPT's 2022 revenue (roughly 40% of their $160M annual revenue run rate) is now subject to these rate increases. In turn, with rates up 6-9%, that means that QIPT should see an additional $5M in revenue in 2023 just from the rate increases. That will ultimately translate to an additional $4-5M in AEBITDA in 2023 from rate increases alone. To put that in perspective, 2022 FY AEBITDA was $29.2M. So, the increase just from Medicare reimbursement increases should lead to 13-17% AEBITDA growth in CY 2023-before including any additional benefits from GEG's business!
Organic Growth Opportunities
It seems intuitive that a company like QIPT, dealing heavily in respiratory products, would benefit from the equipment and supplies needed by patients during the Covid pandemic. However, that was not the case. In fact, Covid hurt the company inasmuch as it dampened QIPT's plans to boost organic growth. Since I first met the company, they have been waiting for the time when they could beef up their salesforce to cross-sell their products within previously acquired businesses. That finally happened towards the tail end of 2022, with healthcare offices and hospitals returning to more normal patterns of operation and again accepting salespeople through their doors.
As Greg Crawford outlined on the 4Q22 call, QIPT is now set up for 2023 to be a year of increased organic growth. He and CFO, Hardik Mehta, expressed optimism about this possibility on the call. The company hesitated to give out an exact number, but ultimately an analyst pointed out that he believed the company could quite feasibly attain a 7-10% organic growth rate. For his part, Mehta seemed to agree that was a reasonable number. Based on my own research, I would concur with the analyst, but would also note that the organic growth could definitely be in the double digits if QIPT's allocation limit of sleep supplies is removed in early 2023, as is expected (the entire sleep market was negatively impacted by a recall outside of QIPT's control, as I discussed in a previous article).
While QIPT will almost assuredly continue to grow via accretive acquisitions, it will be nice for investors to see the organic growth initiatives come to fruition as well.
Russell 2000 Implications
Please see my January 3 article linked in the first sentence of this article for more in-depth discussion of QIPT possibly being added to the Russell 2000 index in mid-2023, and why that could benefit current shareholders. Long story short: the addition of QIPT to the index would result in institutions being "forced" to buy QIPT in order to track the Russell index. For companies like QIPT, who are thinly traded, this can lead to outsized gains during the first half of the calendar year. QIPT is now approaching the likely market cap necessary to be added to the index. Investors should keep this in mind as a possible significant tailwind for the stock early this year.
Risks
Personally, I believe QIPT is one of the lowest-risk investments in small-cap land. However, that does not mean investors should not consider the following:
Integration issues. While QIPT has proven itself adept at integrating smaller acquisitions, GEG's business is about four times the size of any previous QIPT acquisition. That said, this most recent acquisition will be comparable to the others in terms of tasks required, just at a larger scale. In addition, while QIPT was previously regularly working on two to three acquisition integrations at one time, they will be able to focus now almost exclusively on the GEG acquisition. Furthermore, as noted previously, QIPT is buying what they certainly believe to be a turnkey operation. While they do want to integrate some of GEG's superior technology with the rest of QIPT, and vice versa, these types of activities should be relatively simple compared to integrating operations.
Increased debt. Not long ago, QIPT had zero debt and plenty of cash on hand. QIPT is, for the first time, in a position of having to manage debt (outside the relatively small convertible debentures that are now off their books). While that may sound alarming on paper, the reality is the company has been planning this situation for years. The upside is that shareholders no longer need to worry about derivatives that came with previous equity raises; nor should they be concerned about any equity raise at all. From my research, I am comfortable with QIPT's ability to fund future acquisitions via their current or extended debt facility. And as their press release highlighted, they are currently levered less than 2x AEBITDA. That should be quite manageable.
Outside of these two risks, I have no near-term concerns with QIPT's business. In previous articles I have noted risks such as reimbursement rates, but those rates just significantly increased. I have also highlighted a risk of an equity raise, which as I just noted, does not seem to be on the table.
Valuation
Post-acquisition of GEG's business, QIPT ended CY 2022 on an annual run-rate of $220M revenue and $49M of anticipated AEBITDA. As noted in the Reimbursement Rate section above, QIPT should be able to drop $4-5M to the AEBITDA line in 2023 from reimbursement rate increases alone. So, with no additional growth beyond that, QIPT would be at an annual run rate of roughly $53M in AEBITDA. I will use that as a conservative estimate given the company will likely grow both organically and inorganically throughout 2023.
The industry norm for valuing companies like QIPT is the EV/AEBITDA valuation multiple. I have argued that QIPT, based on its growth, should be valued at 8x EV/AEBITDA, minimum. Larger companies may trade for higher, but I use 8x EV/AEBITDA as a guide. On the higher side, I highlighted a larger comparable company, Apria (formerly publicly traded under the symbol "APR"), in one of my previously linked articles, being sold for 10.5x EV/AEBITDA. Now, we have the acquisition of GEG's smaller DME division by QIPT for 6x EV/AEBITDA. So, again, 8x EV/EBITDA for a company in-between the size of those two seems good as base-case scenario.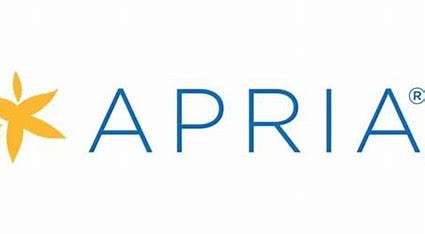 Because I believe QIPT remains so undervalued at current levels, even after the bounce from the GEG acquisition, I am not even going to project future growth in 2023 and beyond. I will simply use the post-acquisition run rate plus the increase from Medicare reimbursement rates to arrive at a current fair value for QIPT shares.
At $53M in AEBITDA, an 8x multiple leads to an EV of $424M. Backing out roughly $70M of net debt leaves us with a market cap of $354M. This would represent a share price of roughly $9.80/share (including the additional shares issued with the GEG acquisition), or an increase of 80% over the closing price on January 4, the day after the acquisition was announced.
Using the lower 6x multiple that QIPT paid for GEG's business-which I believe should be the absolute floor for a sensible valuation-we would still arrive at an EV of $318M, a market cap of $248M, and a share price of $6.90/share, representing an increase of 28% over January 4's closing price. Again, I believe this is the absolute minimum at which shares should be valued now, with room to grow as the company itself expands.
Finally, note that if QIPT begins to show double digit organic growth numbers, it is almost certain their valuation metric would expand, with the 10-12x EV/AEBITDA range being reasonable. In the meantime, investors currently have access to an extremely low-risk company at a valuation multiple below what the smaller GEG business attracted, and for significantly less than Owens & Minor (OMI) paid to acquire APR.
Conclusion
QIPT began 2023 by making a big splash, acquiring GEG's Great Elm Healthcare division. While this new acquisition immediately adds significant value to QIPT's business, the full potential will continue to be unlocked over the course of the year and beyond. In buying Great Elm, QIPT is adding key employees and technological advancements, while also providing Great Elm's legacy business with its own first-in-class resupply program. With Medicare reimbursement rates expanding in 2023 and QIPT's expected gains from organic growth, I believe the company will also experience expanded AEBITDA margins in 2023. The business is currently undervalued compared to normal industry valuation metrics, but will likely come back in line with those metrics through the course of the year, as the headwinds that held the stock back in 2022 subside. Add to that the possibility of an inclusion in the Russell 2000 index by mid-year, and I believe investors are wise to include QIPT in their portfolio.
Editor's Note: This article covers one or more microcap stocks. Please be aware of the risks associated with these stocks.